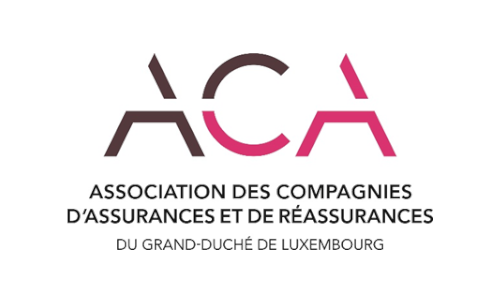 Luxembourg Insurance and Reinsurance Association (ACA)
Founded in 1956, ACA is the professional association of Luxembourg insurers and reinsurers. ACA has 141 members, including 86 insurers and reinsurers, of either local or foreign origins.
ACA joined ICTLuxembourg in 2020 to support and promote the digital transformation of the Luxembourg insurance industry. Changes relating to digitalisation require a clear and precise framework, but one that also encourages innovation. To achieve this objective, it is necessary to establish a level playing field for Luxembourg insurance companies compared to other stakeholders, while also improving the current legal framework by removing any existing obstacles to the digitalisation process.
The main tasks of Luxembourg Insurance and Reinsurance Association (ACA):